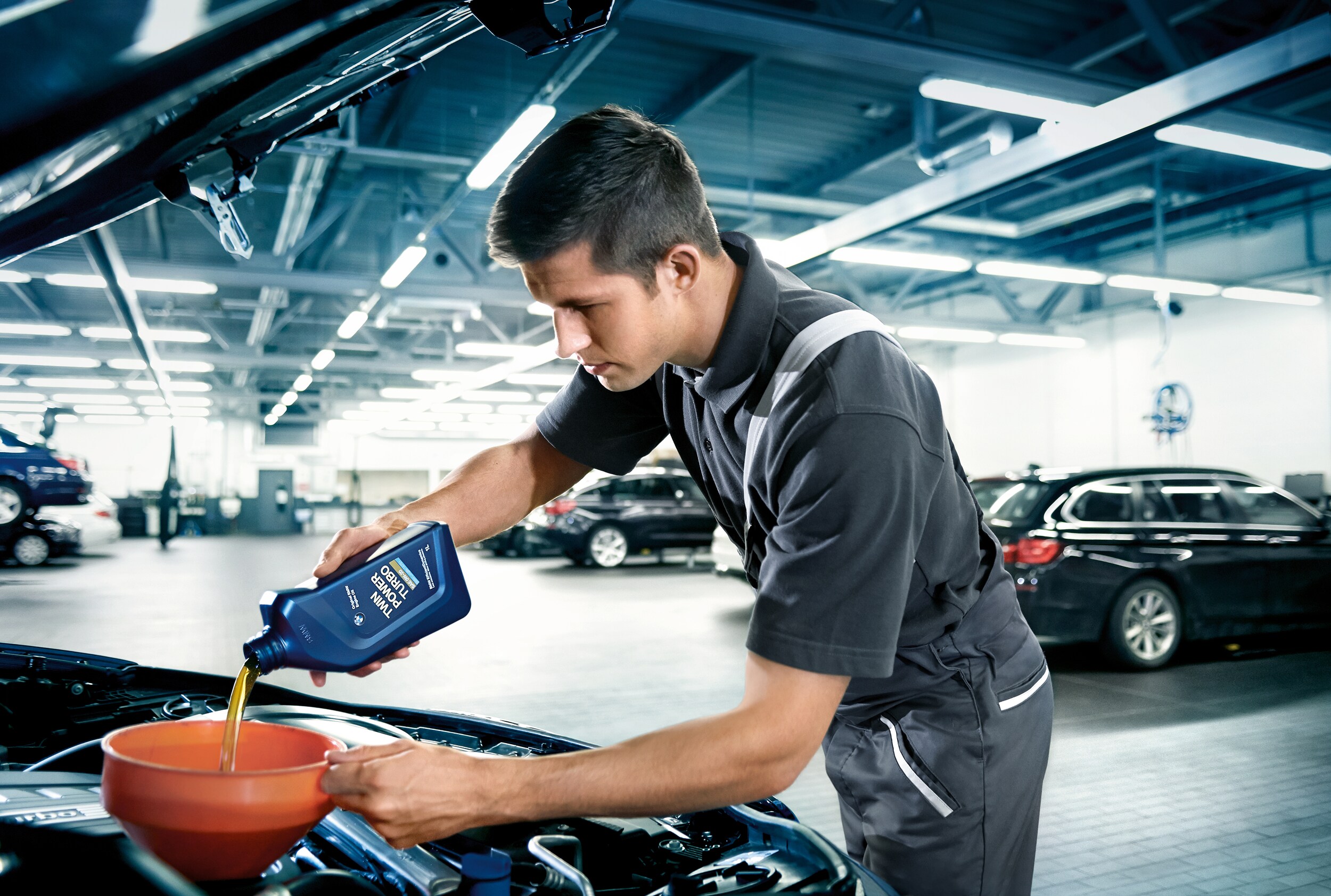 ?We all know the light; the check engine light has just gone on, and it's time for an oil change. Here at Tom Bush BMW, we are ready to quickly and efficiently get you in and out so you can get back to work or taking the kids to school. An oil change is a simple procedure and can be easily changed. We have the experienced team to get the job done right, and the kinds of oils your BMW needs to thrive. Don't wait to change your oil! The longer you wait, the more damage you risk to your car that will ultimately cost you more in the long run. Continue reading to learn more about our oil change services.
How Often Should You Change or Check or Oil?
For our Saint Augustine and Jacksonville Beach BMW customers both new and returning you should opt to switch your oil every 10,000 miles. We also recommend that you should either have your engine oil or oil filter changed every 12 months. But this all depends on the year and model. Some manufacturers recommend changing your oil every 5,000 miles or every six months.
Because your oil changing needs vary, it is important to check the owner's manual or maintenance guide for your specific make and model, which can be found easily online. When you follow your manufacturer's recommended routine service and maintenance schedule, you'll keep your BMW and other systems running properly.
Why Changing Your Oil is Important
Oil is a crucial part of making your engine run smoothly. The oil helps to decrease the heat generated by friction and therefore keeps systems from overheating and causing potentially more damage to your engine. Routine maintenance and oil changes are a vital part of owning a car, and as a responsible car owner, changing the oil when the time comes is the right way to maintain your car.
We are just a quick drive from Gainesville so that you can get to us in no time for that routine oil check or change.