Tom Bush BMW has all sorts of customers with a wide range of needs. Some of them come to us for new cars. Some need expert vehicle service. What do they all have in common right now? Many of their plans have been derailed by the COVID-19 crisis.
With everything else our customers have to compromise, we want our dealership to be a place where they can still fulfill their vehicle needs. Toward that end, the team at our Jacksonville location has taken special steps to keep our services accessible while also keeping our staff and customers safe.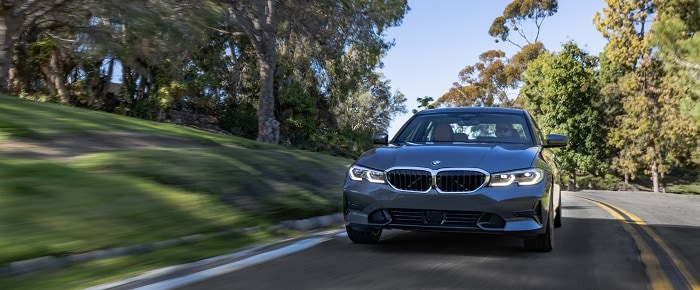 Special Hours and a Clean Service Center
One of the most important steps we've taken during these uncertain times is to reduce our open business hours. We're closing earlier in the evenings that we used to and investing the extra time in daily cleaning sessions. We're also offering hand sanitizer to all of our customers, and making sure any staff exhibiting signs of illness stay home.
These precautions have allowed us to keep our service center open for business. This means we can help you care for your car, so you can continue to benefit from the peace of mind you only get from a dependable vehicle. We're offering complimentary safety checks to all our customers. We're also requiring our service staff to adhere to the CDC's guidelines for safe personal space.
Shop for Your New Car from Home
On top of our onsite service options, we're also offering a bevy of digital tools that can help our customers do their vehicle shopping at home. It doesn't matter if you come from Saint Augustine or Jacksonville Beach, our online tools make it easy to browse our available inventory and find the right model for you.
And once that's done? You can apply for financing, get a trade estimate for your current car, and even arrange vehicle delivery, all from the comfort of your favorite couch cushion.
Contact Our Dealership Today to Learn More
Would you care to know more about everything Tom Bush BMW currently has to offer? Get in touch with us today and let us know what you need. We're always glad to hear from our Gainesville customers, and we'd be happy to answer your questions.