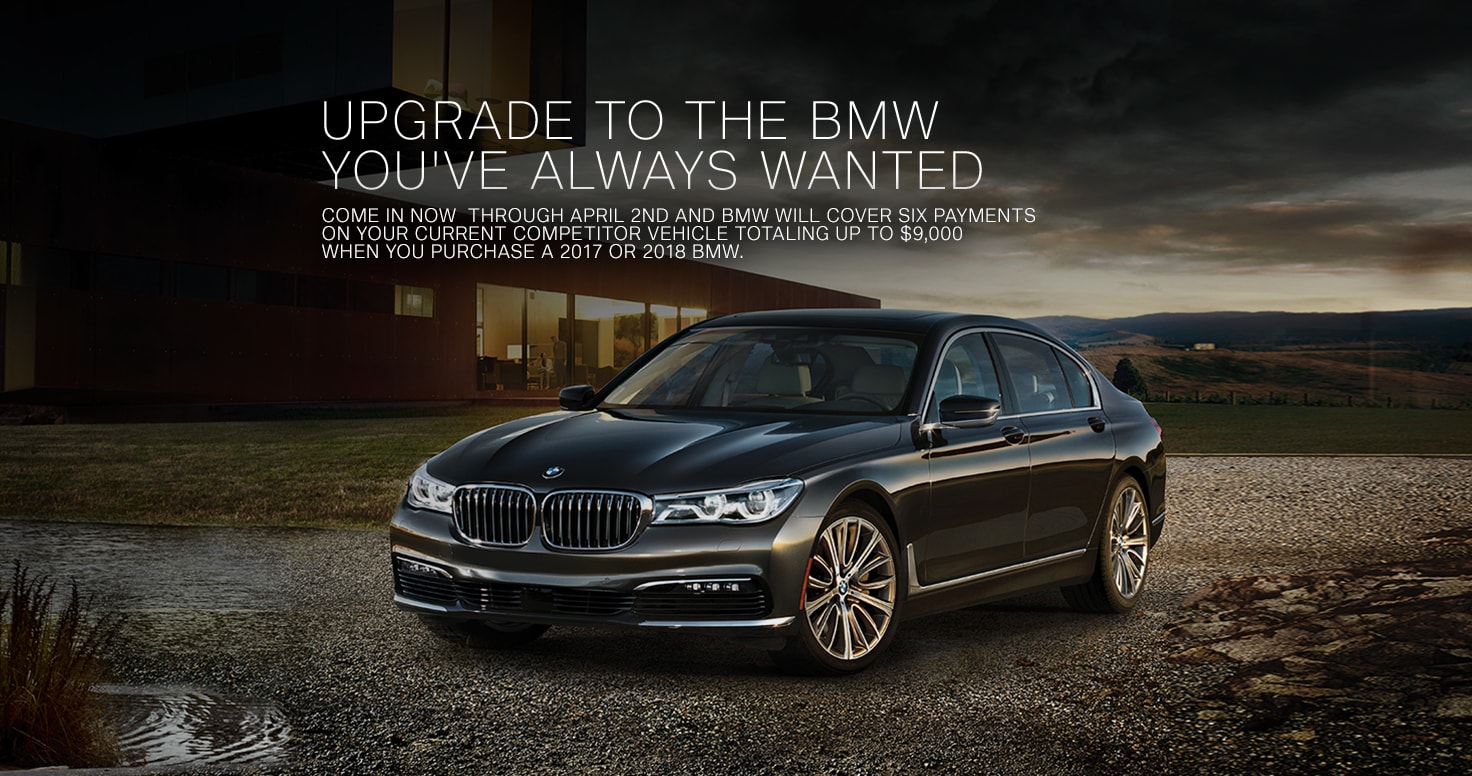 WE'LL PAY UP TO $9,000 OF YOUR REMAINING PAYMENTS.
We think you're ready for the Ultimate Driving Machine. That's why you've been selected for a unique opportunity to upgrade to a luxurious new BMW. Come in now through April 2nd and BMW will cover up to six payments on your current competitor vehicle totaling up to $9,000 depending on which BMW you choose. 
Fill out the form to the right for details.
Expires May 2nd, 2018.