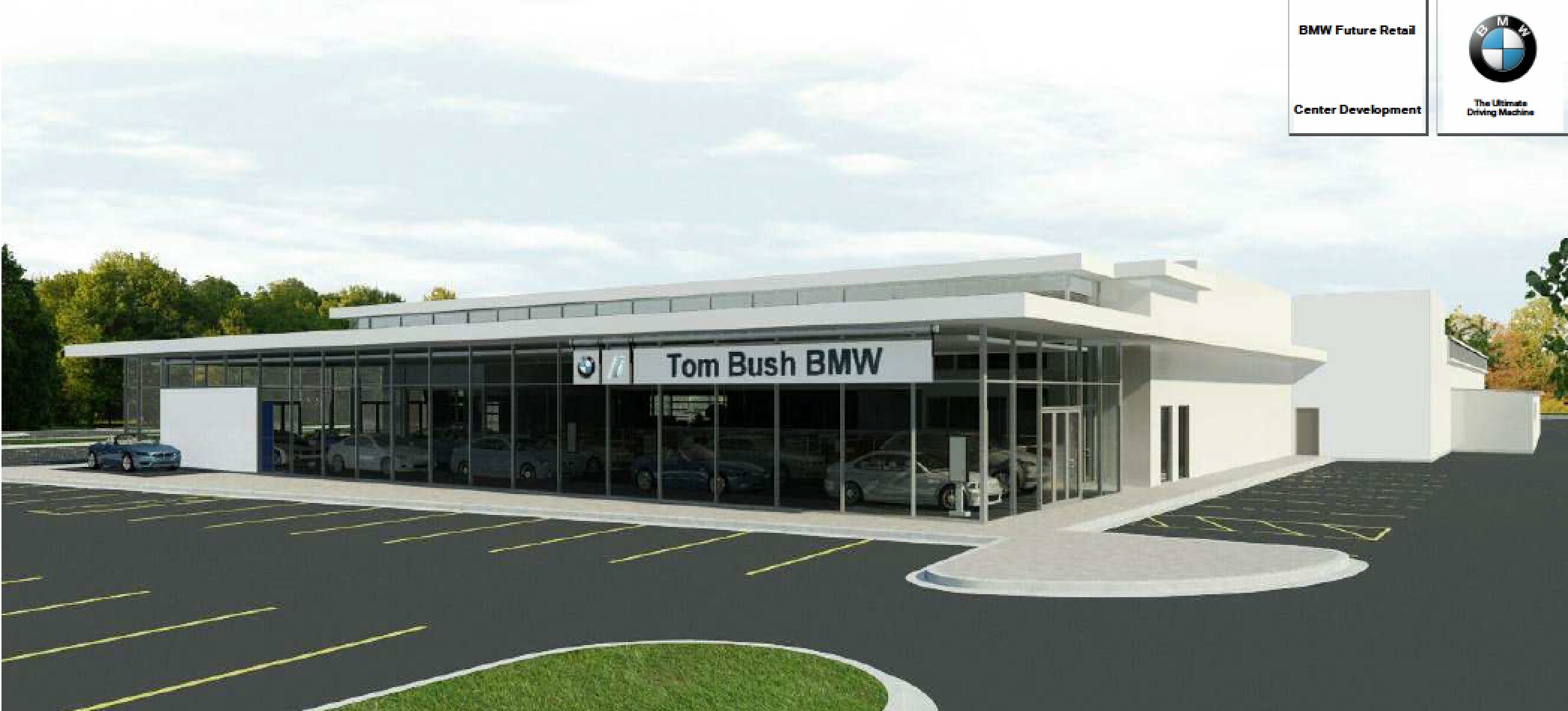 Construction company, Stellar, recently broke ground on our new $6M facility on

February 17th, 2016. This state-of-the-art facility is located directly across the street of our current facility (9875 Atlantic Blvd). It will replace the former Tom Bush Collision Center, which has moved around the corner to 9750 Regency Square Blvd. The new BMW building will include over 44,000 square feet of showroom, offices and a service shop with twice the capacity of our currently facility.  Stellar is 

a fully integrated firm focused on design, 

engineering, construction and mechanical services worldwide

.  
"We have high quality standards for our facilities," said Megan Bush, Business Development 
Manager, Tom Bush Family of Dealerships. "Stellar met those standards and more for our 
collision center, and we're confident they'll meet them again. This dealership project is 
especially exciting as we celebrate the 100th anniversary of BMW this year." 
"As one of the world's top luxury car brands, BMW requires all of its facilities be built to strict 
brand standards," said Richard Lovelace, Stellar Senior Vice President, Commercial Group. 
"Stellar has completed over 20 Northeast Florida auto dealerships, with a portfolio of multiple 
luxury names. We're eager to collaborate with the Tom Bush family on meeting these stringent 
standards and infusing other quality features to provide another upscale auto facility for 
Jacksonville."
The showroom will include high-end finishes like specialty clinker floor tile and a customer 
lounge with a coffee bar. The fully air-conditioned service shop will be stocked with all new auto 
maintenance equipment, lifts and tools. In addition, level-3 electric vehicle charging stations will 
enable recharge in as little as 30 minutes. 
Construction is expected to be completed at the end of the year.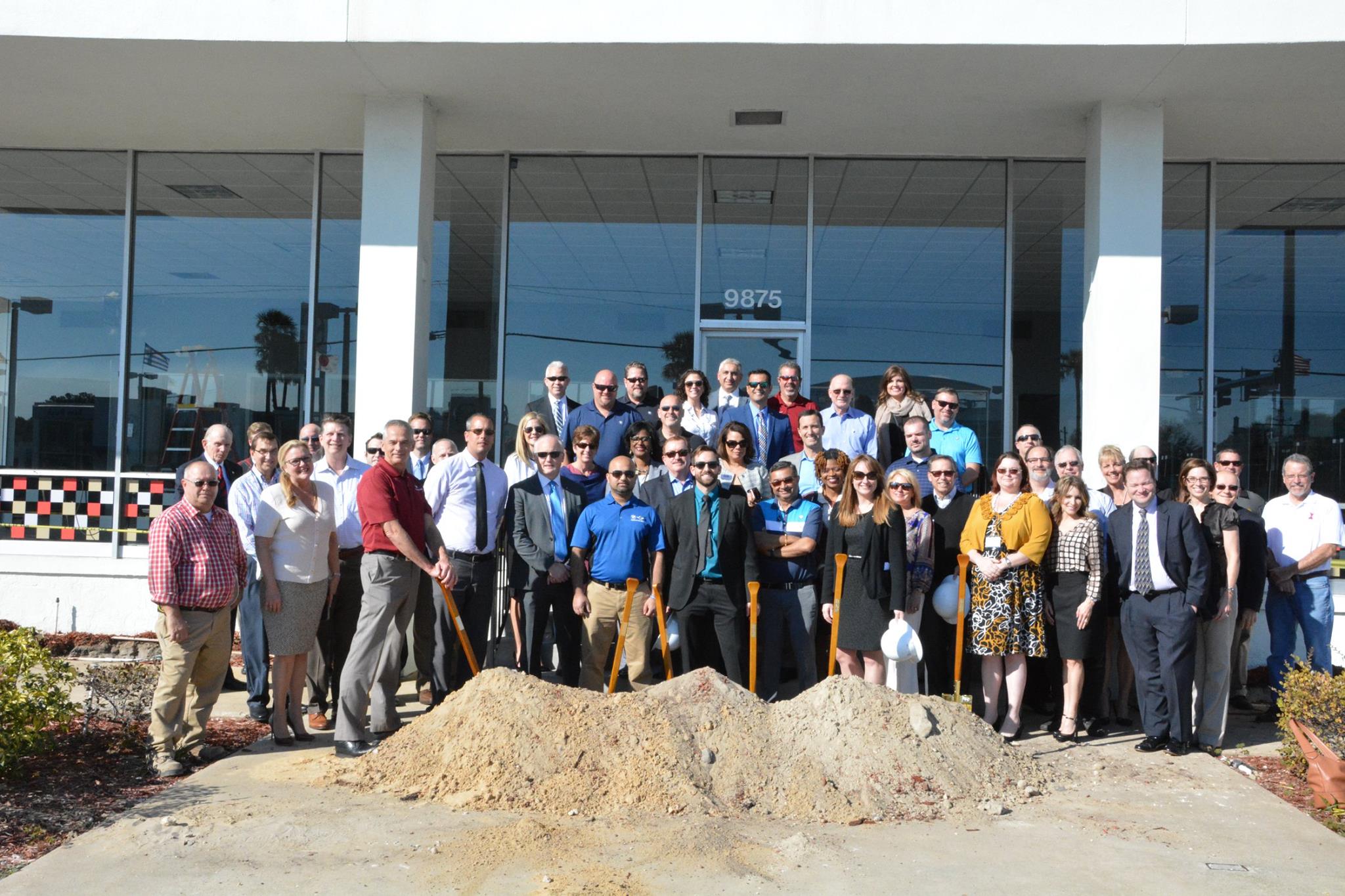 View all the photos from our ground breaking on our Facebook page: 
HERE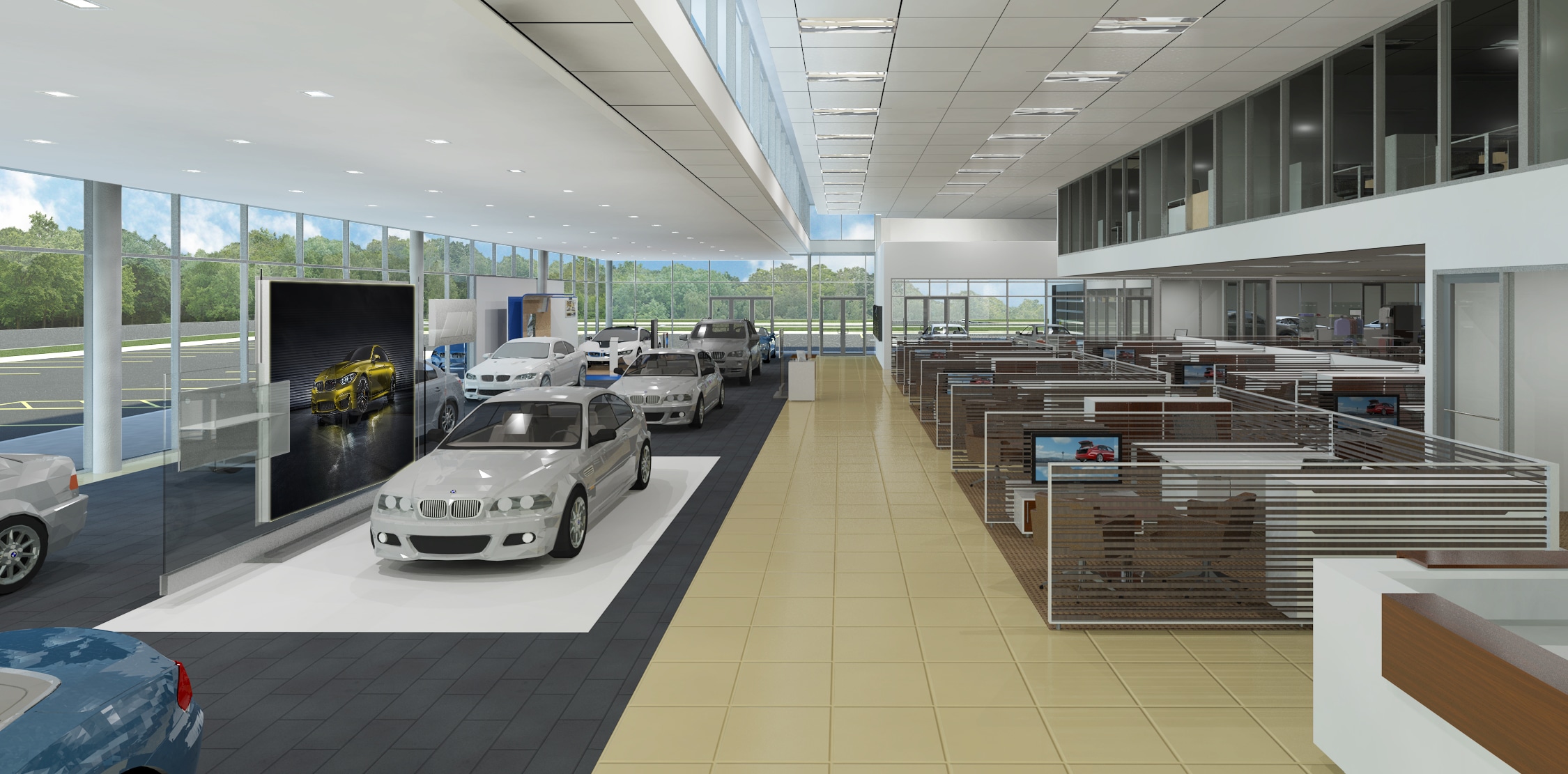 Update as of April 8th, 2016:
The slab has been removed and the new concrete footers are being poured. 
(This is the view of the service shop looking out towards what will be the showroom)